Gorwood is more than just a great image.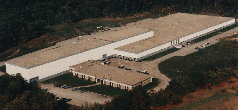 You know Gorwood for quality microfilming
service, but might not be aware of our other
quality services.
Confidential Document Collection and Disposal
Turn key systems and service to provide you
with convient, confidential records destruction.
2. Onsite Contract Personnel
Qualified temporary medical records
placement staff at affordable rates.
DMRS (Digitized Microfilm Retrieval Service)
Your microfilm records provided via fax or
other electronic transfer.
4. Shelving Systems Solutions
A full service vendor for your on-site storage
system needs.
5. Multimedia Storage and Retrieval
Hard copy and paper files, microfilm, echo,
x-ray, cardiac cath and audio tapes.
6. Correspondence Copies from Stored Microfilm Records
Your copies can be delivered fully notarized!
Our Cumberland, Rhode Island headquarters.
7. Computer- Assisted Retrieval (CAR)
Intergrating the dependability of microfilm with emerging computer technologies.
8. Planetary Microfilming
The finest quality microfilm image avaliable.
9. Information Management Consulting
Improve the efficiency of your on-site systems
with our profecional evaluation and assistance!
10. Optical Imaging to all Formats
Images stored to digital media in popular formats.